Ladder Wood Natural Household Hardware 150x45 cm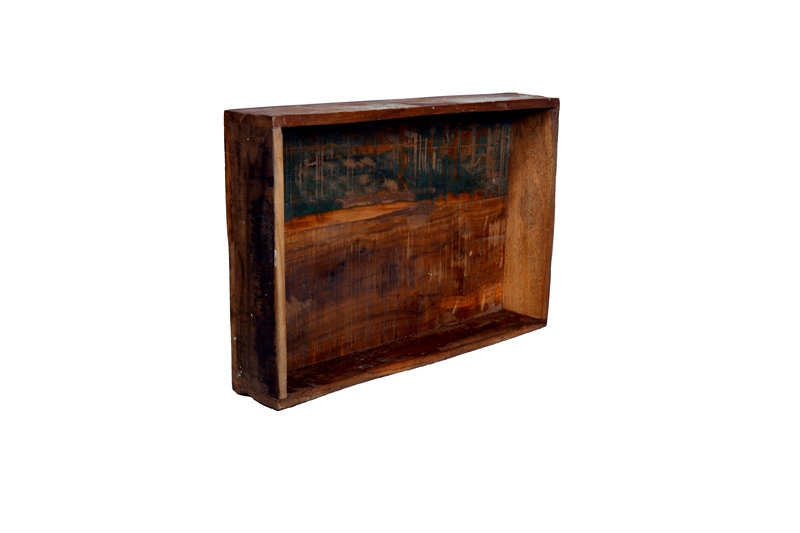 We offer very special and fun home decorations that are fair trade and sustainably made, often by hand, so the makers earn a fair wage and you a beautiful timeless product!< /em>
Nice staircase to brighten up your interior
You can also use it to actually climb on something.

You can hang stuff and decoration on it.

Stairs like these are very useful and look looks nice too.


Handmade wooden ladder.

Ladder made by hand from naturally formed branches of Eucalyptus wood.
These ladders can be used anywhere in the house and are useful for organizing the house.
Household Hardware's ladders are made by hand in Marrakech, Morocco.
The shapes of the ladder are organic, for a raw and more pure look.

The ladders are used both indoors and outdoors in many different ways.
In the bathroom as a towel rack, in the hall as a coat rack or in the bedroom as a clothes rack, for all your scarves and necklaces, to hang hanging plants.

Features:

Type: Durable & fair trade
Made in: Morocco

Color
: natural
Material
: Wood< br>
Size
: Height: 150 cm Width: 45 cm
Shape
: Stairs

About Household Hardware
Household Hardware designs and produces unique, mostly handmade furniture and home accessories. We have been active in Morocco for more than twenty-five years, but other countries have now been added. Household Hardware stands above all for craftsmanship and fantasy. We strive for timelessness and quality. We prefer raw materials and subtle colours.
Household Hardware takes its inspiration from the daily life we ​​encounter in our travels through Africa and Asia. We are amazed by the use in cultures, and we incorporate that story into our products.
We are also known for honest products; we act fairly and work together with the local craftsmen / artisans. In addition, we often use recycled or vintage materials, so that our products contribute as little as possible to the 'plastic soup'. In this way, all our products tell a story. We look at origin, culture, shapes, material and user-friendliness and get the best out of these different facets. Our products are always unique.