Special Price
€4.46
Regular Price
€4.69
Soap handmade and sustainable from pure natural ingredients
With this soap you can do practically all household chores. To wash dishes, you can whip up some soapy water or cut off a piece of soap and dissolve it in the dishwater. Or, our favorite and most effective way, rub the scouring pad or dish brush over the soap and clean with it. This also works with dirty pans!
You make cleaning soap in the same way and this soap is also suitable as a base for detergent.
This way, one bar of soap is enough for various cleaning jobs. And so you not only have a biodegradable product, but it is also of completely organic origin, without palm oil. In this blog you will find all cleaning options of this soap, but also the reason why this soap is so much gentler on nature than 'normal' cleaning products.
Unlike our shower soaps, this soap has a more traditional oil-base ratio. It's still mild enough to leave your hands soft after washing up, but it's more focused on clean glasses than on skin care and hydration.
In the photos, the ingredients lemon and citronella are highlighted.
organic & handmade - vegan - free from palm oil, plastics or chemicals such as SLS - animal free.

Ingredients: saponified coconut* and sunflower* oils; water; lemon*, lemongrass* and citronella* essential oils.

INCI (equivalent to package, international naming): sodium cocoate*, sodium sunflowerate*, aqua, aroma♢, citral°, geraniol°, limonene°.

* from certified organic origin
♢ organic essential oils
° natural component of essential oils.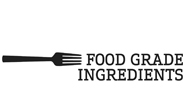 Environment
Werfzeep originated in 2009 from Evelien's preference for old crafts and natural products. During a trip through Canada that she and Laurens made, she ended up on an idyllic family farm where, among other things, soap was made, with a ladle and an enormous pan. The wooden house smelled like a fairytale and immediately on the first day Evelien helped with making soap. To her surprise, this handmade soap, which was in the shower and by the sink, was gentle and caring for her skin. Having been plagued with eczema since childhood, soap had been out of the question for years, but this soap turned out to be a very different story than anything she'd been acquainted with until then, which mainly caused her to feel itchy.
Soap made from oils is a completely different product than factory soap made from refined fatty acids, with additives such as foam improvers, synthetic perfumes and preservatives, which also have the glycerine skimmed off. This discovery was enough for Evelien to become completely captivated by soap, the craft soap seedling, all possible ingredients and the effect on the skin. She started developing her soaps in a historic wharf cellar on the Oudegracht in Utrecht. Now, eight years later, she works with a growing team in the beautiful soap workshop on the Westerkade.