Werfzeep lavender soap - 100 gr Sustainable & handmade
Soap handmade and sustainable from pure natural ingredients
This is lavender soap as you would expect it: deeply scented with lavender. The fragrance comes entirely from Lavendula angustifolia essential oil.
This classic lavender grows naturally on southern European dry, calcareous soil and has more freshness than its sweeter cultivated sister lavandin.
With extra deliciously nourishing argan oil. The lavender flowers that have been stirred by the soap at the last minute come from our soap herb garden.
'Lavender' comes from the Latin word 'lavare', 'to wash'. Lavender is therefore deeply cleansing, it relieves pain, has an energizing and antiseptic effect and supports the recovery of the skin.
It cleanses body and mind, and the high concentration of esters makes the scent very relaxing.
Here's a bird's eye view of the lavender soap process!
In the photos, the ingredients lavender in our forest garden and olive from the Puglian olive grove La Lamia are highlighted.
organic & handmade - vegan - free from palm oil, plastics or chemicals such as SLS - animal free.

Ingredients: saponified oils of olive*, coconut* and cocoa butter*; water; argan oil*; lavender essential oil*; castor oil*; lavender flowers*/+; alkanet root extract.

INCI (equivalent to package, international naming): sodium olivate*, sodium cocoate*, aqua, sodium cocoa butterate*, argania spinosa oil*, aroma♢, ricinus communis oil*, lavandula angustifolia flower*/+, alkanna tinctoria root extract, linalool o, geraniol o, limonene o.

* from certified organic origin
+ own cultivation
♢ organic essential oils
o Natural component of essential oils.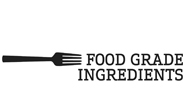 Environment
Werfzeep originated in 2009 from Evelien's preference for old crafts and natural products. During a trip through Canada that she and Laurens made, she ended up on an idyllic family farm where, among other things, soap was made, with a ladle and an enormous pan. The wooden house smelled like a fairytale and immediately on the first day Evelien helped with making soap. To her surprise, this handmade soap, which was in the shower and by the sink, was gentle and caring for her skin. Having been plagued with eczema since childhood, soap had been out of the question for years, but this soap turned out to be a very different story than anything she'd been acquainted with until then, which mainly caused her to feel itchy.
Soap made from oils is a completely different product than factory soap made from refined fatty acids, with additives such as foam improvers, synthetic perfumes and preservatives, which also have the glycerine skimmed off. This discovery was enough for Evelien to become completely captivated by soap, the craft soap seedling, all possible ingredients and the effect on the skin. She started developing her soaps in a historic wharf cellar on the Oudegracht in Utrecht. Now, eight years later, she works with a growing team in the beautiful soap workshop on the Westerkade.